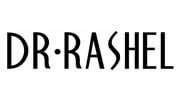 Dr Rashel Aloe Vera Pore Refine Face Wash 100g
₨1,123.75
The active nutrient of fresh aloe vera moisturize, brighten, soothe, smooth, firm and revitalize the skin.
Anti-acne
Deep cleaning
Balance water and oil
Shrink pores
Restore skin smoothness
Get additional Discount when you pay with your Credit/Debit Card
Add
₨

2,500
to cart and get
free shipping!
50
People watching this product now!